Enfield Minibus Hire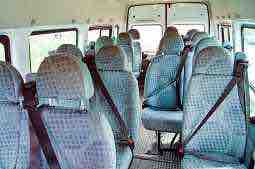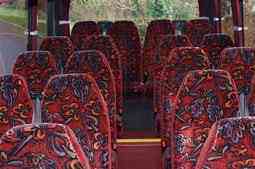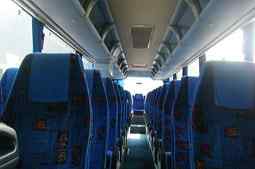 Enfield – HOME 
 
Our Enfield minibus hire is popular among travellers who need a reliable coach for their business or personal needs. We are regarded as a leader in the sector because of our excellent customer care and exceptional attention to detail. Our customers return to us for all of their leisure tours. Business trust us to help with transportation for corporate events because we always arrive on time and offer the best prices available. 
 
We can take you to any destination in North London and are available at any time of the day or night. See us first when you need to get to districts such as: 
Arnos Grove 
Clay Hill 
Ponders End 
Enfield Highway 
Grange Park 
Winchmore Hill 
New Southgate 
 
Public transportation is not ideal when you are attending a wedding or another formal event. Similarly, having guests for a business meeting arrive together on one bus allows you to start your activities on time. Avoid the stress and hassle that accompanies planning for large events and leave the details of travel for your trip to us. We are experienced coach tours operators and have earned a reputation for quality service throughout Enfield. 
 
Reliable Buses 
Our buses are fully equipped for all forms of corporate travel. Whether you need a vehicle that is large enough to comfortably seat 60 members of your team who are attending a conference or want luxurious transportation for less than 10 executives, we have a coach to suit your needs. We will easily customise our services to meet your needs for hen dos and school trips as well. 
 
Air conditioned Mercedes 16 seater buses will take you to your destination in style while providing you with an excellent view of various attractions along your route. Electric windows are tinted for additional comfort so you can relax even while travelling during the hottest part of the day.  
 
Store gear for picnics and beach trips safely in a separate compartment for your luggage and enjoy adequate leg room with every seat. Hot and cold drinks can be prepared on our larger buses, making it easier for you to relax during long trips. High back seats on our Ford Transit vehicles provide you with the proper ergonomic support so you feel rested after hours of travel. 
 
Our buses feature the latest audio visual equipment for your convenience. If you are planning to tour a museum with a group from your community, you can easily share facts about the event via our public address system. Play films or audio related to important events in your community while en route to important events in Enfield. We have everything you need to help you make the most of your time. 
 
Transportation To Any Destination 
Iveco coaches are ideal for trips to famous attractions in and around Enfield. Merge quick business trips in the city with a few hours of recreation at local museums. We can take you to points of interest for families and other groups who are interested in the history of the city. These include: 
Old Town Hall Museum 
Martha A. Parsons House Museum 
Wallop School Museum 
Forty Hall and Estate 
Trent Country Park and Camelot Moat 
 
Apart from its historical landmarks, Enfield offers a wide range of other activities which suit the needs of those who want thrilling adventures or relaxing days out with family and friends. Our minibus hire in Enfield makes it easy to participate in activities which are located miles from public transportation and will get you home safely after an exciting but tiring day of fun with your children. Leave the driving to us when you visit the following locations: 
Trent Park Tree Top Adventure 
Lee Valley Athletics Centre 
Edmonton Leisure Sports Arena  
Broomfield Adventure Golf 
Capel Manor Gardens and Restaurant 
Malibus Soft Play Bouncy Castle 
Quasar Elite Futuristic Arena 
 
Our knowledgeable drivers can recommend restaurants which offer a selection of fine meals to suit the palate of visitors and residents. Whether you prefer fresh local seafood, Italian dishes or tapas, the chefs in Enfield have something delicious for every member of your group. You may be interested in enjoying the most popular dishes at these eateries: 
Red Robin Gourmet Burgers 
Sarapes Restaurant 
Plaza Azteca 
Backyard Bar and Grille 
Silvia's Gourmet Restaurant 
 
Our experienced Enfield minibus hire drivers can take you to popular pubs in the city and plan your route to help you avoid delays. Enfield is known for a wide range of traditional pubs which offer good food and friendly service. These include: 
The Crown and Horseshoes 
Green Dragon 
Halfway House Toby Carvery 
Jolly Farmers 
The Sun and Woolpack 
The Ridgeway Tavern 
Moon Under Water 
 
Affordable Options 
Our comfortable coach tours can be easily booked via our website. We save you time and money by providing you with several options to meet your needs. You can arrange to have us carry you to your destination and pick you up afterwards. We also do one way trips to the airport and other locations for your convenience. Free quotes make it easy for you to plan your budget and we go the extra mile to ensure that your trip goes seamlessly. 
 
Whenever you are looking for a company that puts its customers first, call us. We will make your minibus trip memorable and you will see why a large percentage of our business comes from clients who recommend us for any tours around Enfield. Email, call or use our website to book your trip today. 
 
 
WHY CHOOSE US
Coach Tracker
Flights monitor at all airports
Manage your booking
Printer friendly tickets
G.P.S System
Specialised GPS system Pick you up on time
Timetables
Excellent time keeping
Avoid train delays
Switch to coach to avoid rail disruption
Save money
Save money on all coach sizes
Travelling with us
Voted number 1 for customer service
Luggage capacity
All vehicles have luggage capacity depending on the number of people
---
Online Exclusives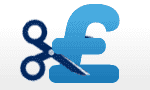 Lowest Rates Guaranteed save money on all sizes coaches.
Creditcards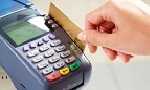 All Credit Cards Accepted
( charges may apply )
Business Accounts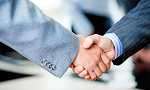 Business Accounts and Contract Work welcome.
Travel to Europe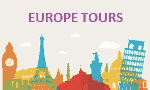 Travel to Europe- All inclusive
24 hours service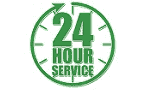 24 hour service 7 days a week.
Airport transfers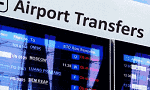 Airport transfers Free parking included at all airports.